The quality of the air inside your home should be a primary concern for everyone. There are many airborne toxins and other harmful bacteria that can be present in the air. If not addressed these issues can cause serious health risks to any occupants which live in the residence.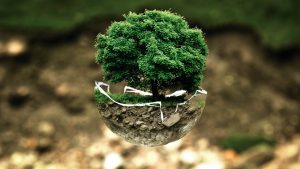 We recommend testing the quality of the air in the home once a year. It is a preventative measure to ensure we do not get extended exposure to these dangerous pollutants. If a higher than normal amount of mold, CO or any other kind of gas is found then Air quality should be addressed as soon as possible. There are many things that can affect the quality of the Air in the home. Everything from dirty filters on heating systems, to poor house ventilation and potentially hidden mold.
We test the air in your home and send our samples to a licensed and registered lab in the Toronto area. Lab technicians analyze the air and the results are then sent to you in a report outlining the detailed findings. We will assist you in finding the proper plan to mitigate issues that could be present, so that you can live comfortably knowing your family is safe and breathing healthy air.
Contact us to schedule an Air test in your home today if you are in Bradford, Barrie, Innisfil and Newmarket or anywhere else in the greater Toronto area.