Pre-Purchase Home Inspection
Pre-Purchase Inspection gives you an enhanced understanding of the overall condition of the residence at the time of inspection. Throughout the inspection, you will become familiarised with the home of the residence and you will find your queries answered as the inspection goes on.
This inspection alerts you to any deficiencies or safety issues of the home.
We offer Pre-Purchase Home Inspections in Vaughan, Brampton, Etobicoke, and throughout the greater Toronto area. Contact us to book your inspection.
Pre-Bid Inspection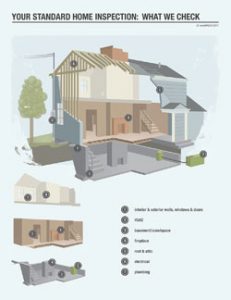 We offer "Pre-Bid" home inspection at a lower price than our regular home inspection to give you peace of mind about your home by doing a walk-through.
This inspection is shorter and less thorough on small defects and focuses on larger issues so that you know what type of home you are buying. Typically done without a report to streamline the inspection process, this lets us be able to complete the inspection during a showing so that you have some piece of mind in your purchase whilst not having an inspection clause.
Pre-Delivery Inspection
A PDI is one of your first opportunities to view your completed home that helps create a deficiency list that can be used to correctly fill out home builder warranty forms, ensure deficiencies are corrected under the New Home Warranty Program or at the builder's expense
Any item that is damaged, incomplete, missing or not operating properly should be noted on the builder's PDI Form to verify that these conditions existed prior to occupancy. If something has not been installed or completed, this should be noted as well.
Pre-Listing Inspection
A pre-listing home inspection is a home inspection that is performed by the current owner before they list their property. Allows you to ranks and prioritizes deficiencies and make any necessary repairs prior to listing your home.
Thermal Camera Scan Inspection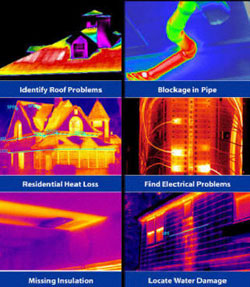 Air leakage, moisture accumulation, blockages in pipes, structural features behind walls and overheating electrical circuits can all be detected and visibly documented with a handheld thermal (Infrared) imaging camera. Thermal imaging uses infrared technology to detect very small differences in temperature. Every material has a unique thermal signature and when moisture, heat, or cold are introduced into the structure the thermal signature changes.
Digital Photos
We use Digital Photos which will be available with your report. This may help you visualize and document any problems or issues found during your inspection.
Home Inspection Software
The latest Home Inspection Software helps create clear, highly professional reports with colour illustrations and photos
View a Sample Report
Proudly serving the Greater Toronto Area, including Brampton, Vaughan, and Etobicoke, Ontario. Contact us for a quote or to book an inspection from Power Home Inspections today!