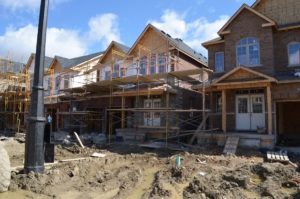 If you've recently bought a new home in Ontario from a builder, this home will include a 7-year warranty.
This warranty includes the major systems of your home such as:
Interior
Roofing
Exterior
Plumbing
HVAC systems
Electrical
Insulation/Ventilation for 2 years
Your home's structure including; Frame and foundation which is covered for 7 years
During this time you should submit 3 forms to your warranty company:
30 Day Inspection
Year-end Inspection
2 Year Inspection
These warranty forms outline the warranty items required to be fixed by the builder.
The best way to find deficiencies in your home is by hiring a Certified Home Inspector to go through the home and find issues that you as a homeowner may not know should be resolved by your builder.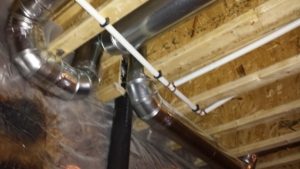 At Power Home Inspection we provide such a service. These inspections are more in-depth than a regular pre-purchase inspection you may have had when purchasing an older home.
We provide a digital copy of our report to submit online directly to your Warranty provider
Why hire us?
We have over 2500 regular inspections performed as well as hundreds of New Home Inspections. We take our time (often 4-6 hours) to fully go through your home and find as many warranty applicable issues as we can.
We make it easy to file your reports online, after your inspection, we will send you a digital file of everything found on your property. This eliminates the need for sitting and inputting deficiencies into the warranty providers website, which takes several hours.
PDI
Pre-Delivery Inspections are inspections usually performed by the builder and future homeowner to go through the home prior to closing. The main purpose of the inspection is to note any damaged, unsafe and/or unfinished areas/items. We generally recommend against hiring us for a PDI inspection strictly based on time restraints and the fact that PDI forms are NOT requests for warranty. All requests for warranty should be listed on the 30-day inspection form.
How much does a New Home Inspection cost?
Unlike most of our competitors, we list our prices online for transparency. They can all be found on our Rates page.
Photos of some deficiencies found on our inspections
Ripped/Torn waterproofing material around the home.
Grading is too high to stone and will cause premature wear.
Chipped wooden structure in the attic.
Wooden material left in Cold Room as well as water penetration.
Large holes drilled through joists in basement.
Broken window
Damaged downspout
Missing electrical receptacle with exposed live wires.